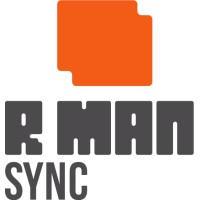 RMAN Sync
RMAN Sync, providing business management solutions to Home Improvement retailers and distributors of Construction materials
Project description
RMAN Sync, providing business management solutions to Home Improvement retailers and distributors of Construction materials
Created in 2019 in Normandy (France), RMAN Sync provides Deep Learning solutions for the Home Improvement and Construction market. With over 10 years of experience in the software industry and working with customers involved in this market, the founders ambition is to bring disruptive technologies to decision making processes and day-to-day operations, relying among other features on Artificial Intelligence.
In November 2019, the company joined the Start-Up incubator "Normandy Incubation" for an 18 months period to benefit from all the support possible to take the right business decision and grow the company with a long term vision.
In 2020, RMAN Sync signed a collaboration agreement with the computer science and electronic engineering laboratory GREYC and the University of Caen to further develop and implement intelligent solutions for distributors of construction materials. Following this agreement, the company hired a PhD student to join the team and be dedicated to implementing Artificial Intelligence into the software.
In 2021, RMAN Sync won  the "I-Lab" innovation award, organized by the Ministry of Higher Education, Research and Innovation in partnership with BPI France, among 399 companies. This award is the first National recognition for the company and recognizes the disruptive solution developed. This award grants the company access to the incubator's acceleration program and the Deeptech label.
At the same time, the company concluded its first seed round with private investors and strengthened its support from local institutional players (Region of Normandy, BPI France, Normandie Incubation, Initiative Calvados, France Active, etc.).
Today, the company has a team of 16 employees to support its growth and implement its solution to the first round of customers. The objective is to target the French market first, but rapidly go overseas to conquer international market share.
Founder
Renaud Delcoigne, Marc Malmaison, Antoine Morace & Nina Talbot
Field / Industry
robotique & électronique
60 rue Philippe Livry Level - 14760 Bretteville-sur-Odon ------------- info[at]rman-sync.com